1974 Team Trophy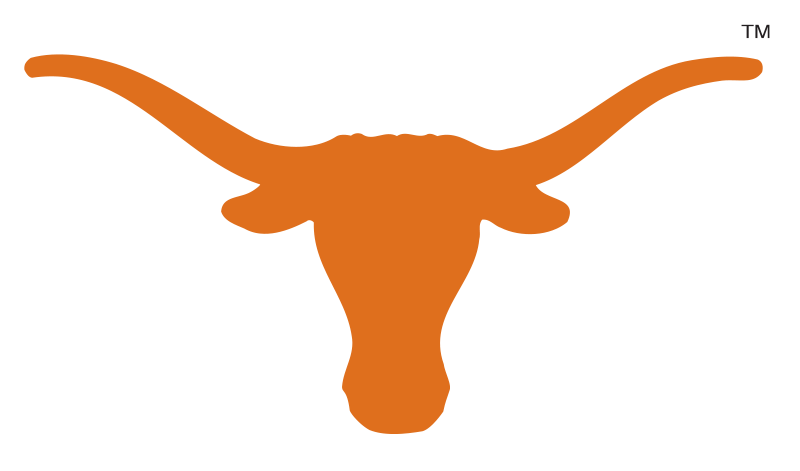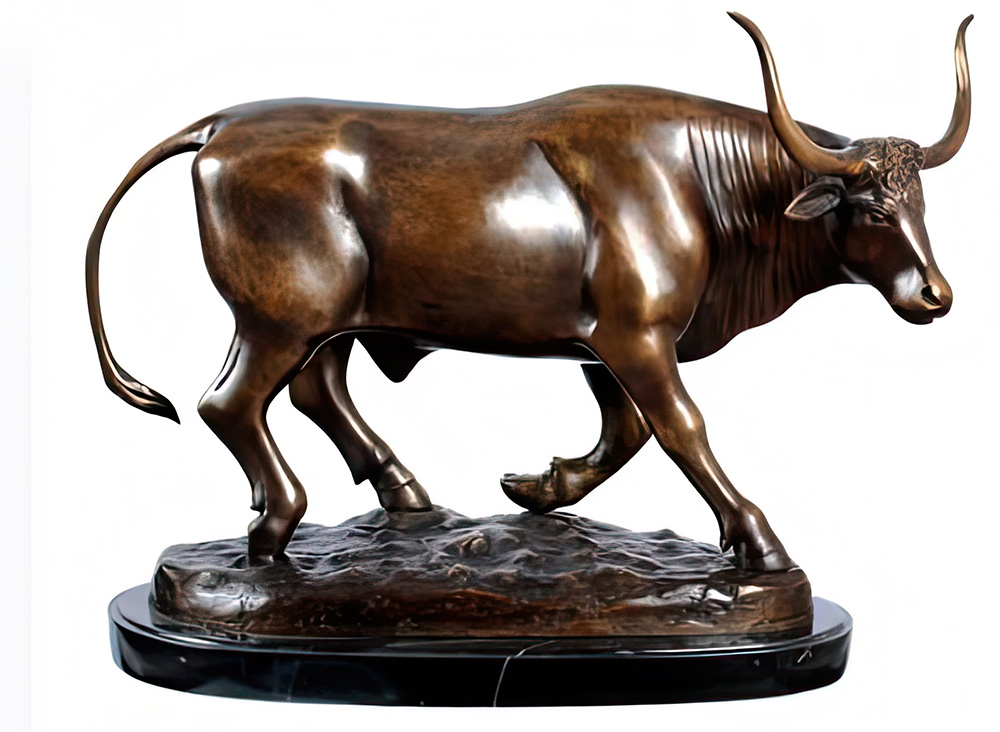 Good evening.  I will begin with recognition to Lee Keller (1975-1977) who wrote most of what is about to be shared with you in an email to me in November last year and some of which was edited to ease presentation.
What I remember about the early years of Texas Lacrosse was that it was much more about being a fledgling organization than about playing excellent lacrosse.  At that time the U.T. football team practiced on an open, lined, and AstroTurfed area that was part of what is now Caven field.  Very often we and the football team were there at the same time with lacrosse balls sometimes rolling through the football practice.  Too, celebrities like Earl Campbell and Darrell Royal were right there to converse with.  Kind of magical.  
We shared the field with the Men's soccer club (alternated afternoons) and random freshmen from Jester dorm who might be playing touch football.   Men's soccer did not have varsity status at the time and women's soccer was not even a gleam in the University's eye.  The Varsity baseball field was still at the storybook-like Clark Field, one of the most unique ball parks of all time according to Wikipedia.  Right in the middle of campus.  College sport was much more charming then and much less "professional".    
The Drag had less stores, far more street vendors, and a causal hippie vibe that is long gone.  There were scores of "all you can eat" restaurants catering to poor but hungry undergrads.  Campus attire was universally flip-flops and shorts, a far cry from the East Coast from whence I had come.
Our team often practiced with six or less players...if it rained, there could be as few as four or even two.  But we went ahead.  Students were always passing by on their way to and from class, and we attracted many "newbies" just because their daily commute intersected our practice field.  Denny Bahm was the head honcho, bottle washer, and fund raiser.  He had secured SOME funding from the Intramural Dept., but our equipment was best described as pretty rag-tag and it wasn't easy to find balls or sticks around town to buy on one's own.  I remember going to Koenig Sporting Goods, one of the mass marketers in Austin, and trying to talk them into stocking more lacrosse stuff.  More than once, people would stop me when I was running home from practice to ask me: "what is that?"--pointing at the stick.   
We spent a lot of time on drills, simply because the newbies had to learn to catch and throw, and, for some of us, it had been awhile since we had played.  But, it was Austin, the weather was fine, we wanted some exercise and a diversion from whatever reason we were at U.T.  So, it was all good.   Another nice thing about the group was that it drew from all parts of the U.T. system.  There were a few law students, some grad students, many undergrads, and a few guys who wanted to play who weren't even enrolled at U.T.  The proverbial motley crew.  
For me, who was very busy at Law School, who had almost no money, no car, it was a great enterprise.  Everyone was extremely serious at the law school and being able to be around some undergraduates who were more cheerful and carefree was great.  I think other grad students felt similarly.  Too, it gave those of us in our mid-20's another chance at athletic prowess and an outlet for our hostilities and stress.  
When we did play a game or a scrimmage, typically almost no one watched.  The Daily Texan didn't cover our doings, and so, other than the Men's Soccer team, almost no one knew of us.  At one point, Bill Norris and I took it upon ourselves to visit campus sororities during their dinner meal in order to give a short talk about our sport.  IOW, we tried to generate some interest.  That was great fun, though it didn't end up producing a whole lot of spectators.  We did get to flirt a little.  The situation wasn't much different when we would go to LSU or Dallas to play the teams there.  There were more players than spectators, but that was lacrosse in the South at that time, and, truly, we really didn't care (that much).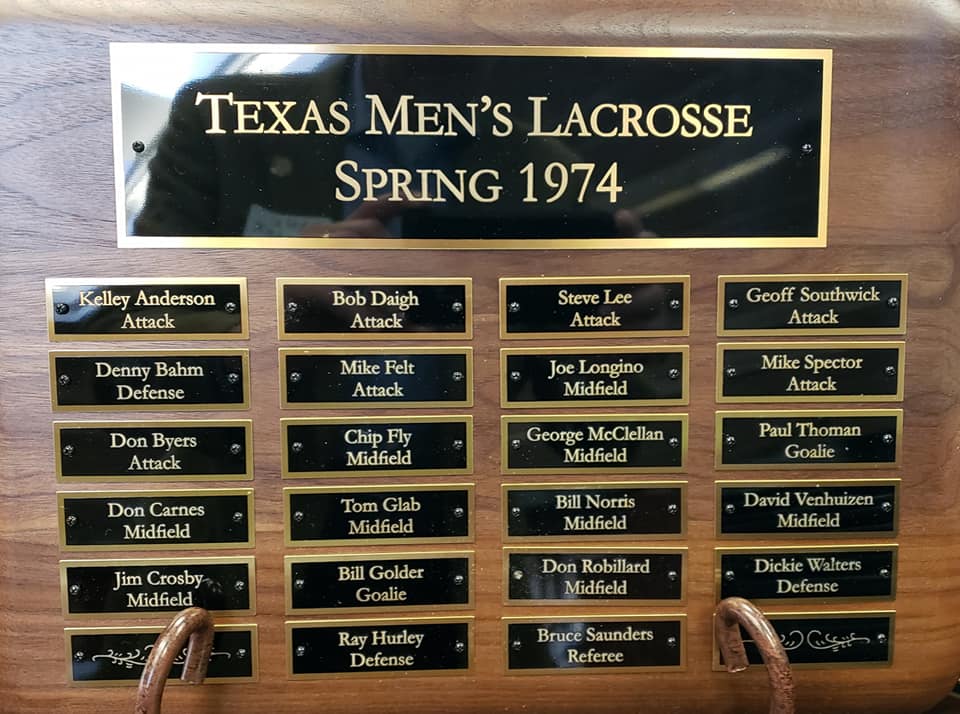 The team leadership was tolerant, enthusiastic, and willing to invest time into new players, many of whom lost interest after a few weeks or so, but also many of whom went on to play for U.T. years thereafter.  The team took on everyone who said they were interested and plenty of them wanted just to run or hit someone with a stick or with their body and had no appreciation for the finer points of the game.  When I see how things are now, 40 years later, a team with its own field, very skilled players, games in cities that the players fly to, I shake my head recalling the very, very humble beginnings this team had.  We were a far cry from John Hopkins or Maryland.  
We did keep score in the games, and maintained some notion of who were the good teams in our general area, but, for me at least, what defined those days was much more about the building of a collective spirit than it was about who was good and who wasn't.  So, I look back with much admiration for all of those who were there then.
Today, the Texas Lacrosse Alumni Association presents Texas Men's Lacrosse with the 1974 Team Trophy to be awarded now and in the future for outstanding team achievement.  The first honor goes to the group that played in the spring of 1974 and for whom the trophy is named.  To conclude, congratulations—absolutely congratulations.  All of us standing in this room today understand we would not be here without the team that played that first season.  Words fail to describe the importance of all that followed. 
The 1974 Team Trophy Ballot for the 1995-1999 Team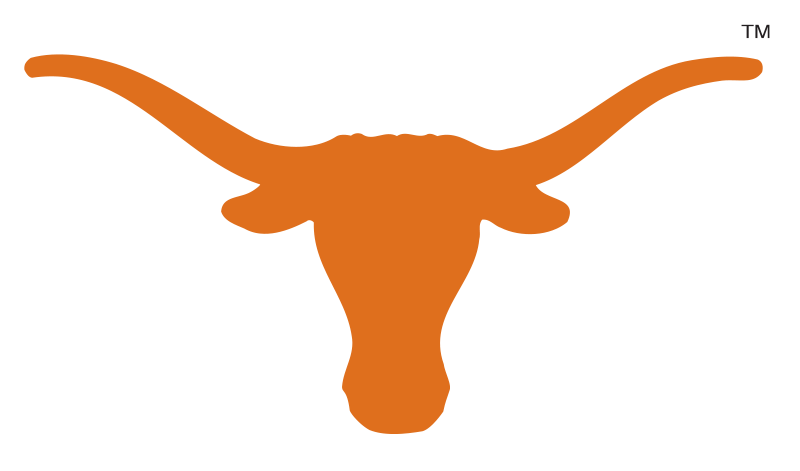 Written by Byron Holden and Submitted on February 02, 2020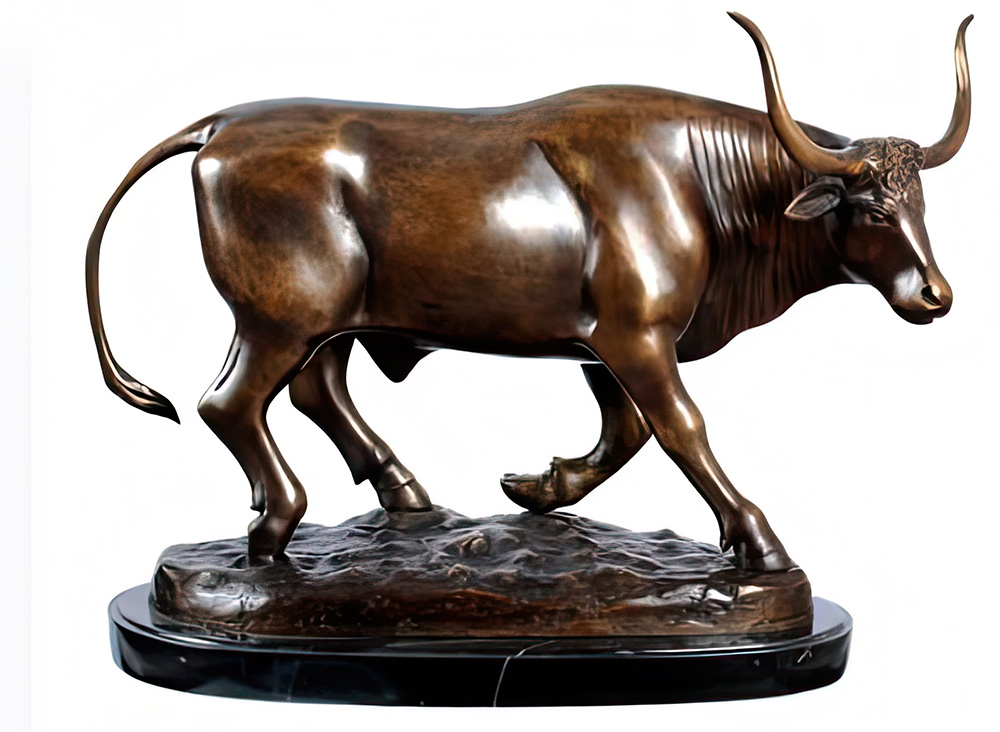 The run for Texas Men's Lacrosse from 1995-1999 is famous. The successful 1995 season was punctuated emphatically with a SWLA Championship win over Texas Tech in Lubbock.  The cup was returned to Austin for the first time in five years.  This group never looked back.  For the next few years they would participate in the inaugural 1997 USILA (predecessor to the MCLA) National Tournament, they would win three NIRSA National Championships, they were undefeated SWLA Champions five years consecutively (a run that is still the best ever), they would win both their Creole Bowl competitions, they would average fourteen goals a game, they would have the single winningest season (18-2 in 1995), and they would also have second most successful season (17-3 in 1997).  Finally, and perhaps most significantly, this group appears to have saved the program from a decline that may have eventually eliminated the program.  Their dedication to the game, themselves, and the overall cause of lacrosse at The University of Texas is part of the reason that we have what we have in 2020.
In the fall of 1994 Texas had a really good lacrosse team that just couldn't win the ultimate game.  There was not one player remaining from the last championship team in 1990.  A&M and Tech had won the last few titles.  Bob Korba and Walt Williams had just recently returned to coaching and the team was led by a group of really good veteran players—one of those being Hall of Famer (2019) Jasen Trautwein (midfield, team captain, and president).  However, what made the difference that year was not just the leadership, culture, and comradery built by the coaches and players, but an incoming class of freshmen that integrated quickly to help complete a championship team that would last the next several years!  That incoming group was led on offense by 1) Ryan O'Malley (midfield), a transplant from the east coast with a lacrosse skill set that many down south had not seen before; 2) Matt Chasen (midfield) Kinkaid's top scorer; and 3) Scott Douglas (midfield) Kingwood's top scorer; on defense the major freshmen contributors were Dave Ruffcorn (goalie) and Michael Swail (defense).  In the fall (1994) the team lost their only game of the year to Texas A&M in the Hotter Than Hell A&M Classic by a point.  From that point forward the 1995 Texas team would not lose another SWLA conference regular season game.  It was clear that things were different.  The culture was sound and focused on winning.  We started the 1995 campaign by dismantling the Aggies in Austin highlighted by O'Malley's behind the back goal (featured in color on the front page of the Daily Texan).  We blew everybody out that season on our way to the SWLA Championship.  What was most satisfying was not only having a dramatic defensive win over a Texas Tech team that was full of grad students and ringers, but it was winning it all while setting the standard of the "right" way to do things (USILA compliance etc.).   That year included other big accomplishments: a first ever win against the Austin Lacrosse Club (via an overtime goal by Ryan O'Malley) and a win over the University of Virginia Lacrosse Club at the Mardi Gras Tournament in New Orleans.
During the year of 1996 we continued to build upon our dominant defense by adding a few east coast transplants: John Lally (Chaminade, New York), long stick midfield Aarorn Gilbreath (Boston, Massachusetts), and goalie Richard Chen of Texas.  We still maintained a strong attack with Habacuc "Yogi" Garcia, Matt Golden, and the additions of Dan Rogers, Jim Talbot and Markus Beeby.  The midfield also added some starters in Ruben Garcia, Jackson Wise, Thomas Pagett, Matt Scheutz, Bart Stevens, and Greg Francis (captain, president, and future coach).  With the departure of several key defensive seniors, Kenny Miller, Keith Maitland, Tony Desler, and I had an opportunity to step defensively up alongside Michael Swail.  On a side note, under the leadership and foresight of Keith Maitland, this team expanded the greatest support group for the Texas Men's Lacrosse Team in history—the Lacrosse Little Sisters!  Although this seems funny, I really believe than not only did we build a fan base, but this was an important recruiting and retention tool for players who were considering leaving lacrosse to join fraternities and other social groups.  We truly became a family that loved to play together, party together, and most importantly WIN together.  Again, another undefeated season within the SWLA.  This team was possibly the most talented team of the era.
The 1997 team went undefeated during the season and won the SWLA Championship in a dominant fashion.  No one in the league came close to defeating the 1997 team.  The team also went on to the USILA Tournament and won the NIRSA National Championship.  In the USILA Tournament we lost to BYU and Simon Fraser.  A few members of our squad were selected to the USILA west team: Byron Holden (D), Michael Swail (D), John Lally (D), Dan Rogers (A) , Greg Francis (M,A) Markus Beeby (A), Courtney Dignan (M).
The 1998 team might have been the most important because that was the first post Bob Korba group.  During the 1998 and 1999 seasons, Texas Men's Lacrosse was one of the most dominant defensive teams in our history.  I would bet our opponents averaged less than six points per game for that period.  We were so dominant that at times we got angry if we did not pitch a shut out. We destroyed every team in the SWLA.  Notable players for those years were midfielders Matt Chasen, Bart Stevens, Ryan Gombeski, Andrew Windler, Chris Comsudi, and the twins Dan and Chan Walker; attackers Markus Beeby, Jim Talbot, and Dan Rogers; defensemen myself, John Lally, Keith Maitland, and goalies Richard Chen and Bronson Parker.  In addition to going undefeated in SWLA play we travelled to California beating UC Santa Barbara in the 1998 NIRSA Championship game and the University Of Rhode Island in the 1999 NIRSA Championship game.
The four year stretch from 1995 to 199 I believe we were undefeated in SWLA league play.  We qualified for one USILA Tournament (and were restricted by the University in playing in two others).  We participated in three NIRSA National Tournaments and won all three (Carbondale, Il. 1997 defeating Sacramento State in the final, Santa Barbara, Ca. 1998 defeating UC Santa Barbara in the final, Austin, TX. 1999 defeating the University of Rhode Island in the final).  We were undefeated in NIRSA play amassing a three year record of 12-0.
It is for the reasons stated above that I nominate the 1995-1999 Texas Men's Lacrosse Team for consideration for the 1974 Team Trophy that is awarded for "Outstanding Team Achievement".